Inlägget postat av: Sinikka on July 10, 2014
---
Idag är det min tur igen att visa någonting för Vilda Stamps. Jag har använd dom fina små svampar till denna tag och paper pieced dom.
Today it is my turn again to show you a card for Vilda Stamps. This time I used the cute mushrooms for a Welcome home tag. I did use the paper piece technique.
Jag har stämplat på kraft och använd Maja Design papper till tag och alla tak.
I stamped on kraft and I did use Maja design paper for the mushrooms and the tag.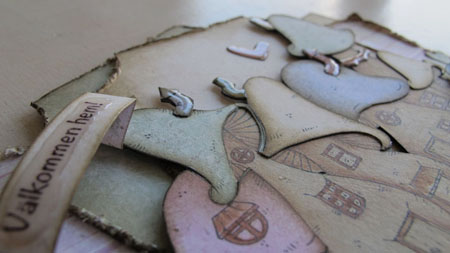 På texten och alla skorsten har jag använd glossy accents.
On the text and all the chimneys I used glossy accents.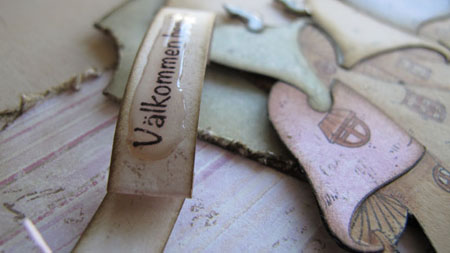 Själva svampfoten är färglagd med Derwent pennor
I colored the mushrooms with Derwent pencils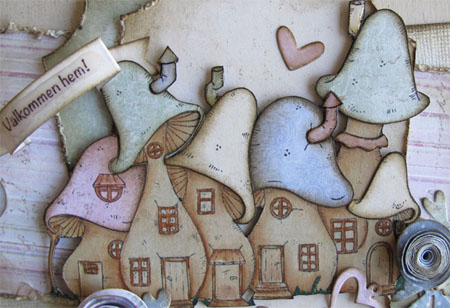 Jag har använd dessa stämplar :
I used these stamps :
V230 radhussvampar
V357 resekit
Hugs Sinikka
This post is posted by Sinikka